the Poland customer in haloong screw press manufacturer
Author: haloong Time: 2017-04-06 16:48:48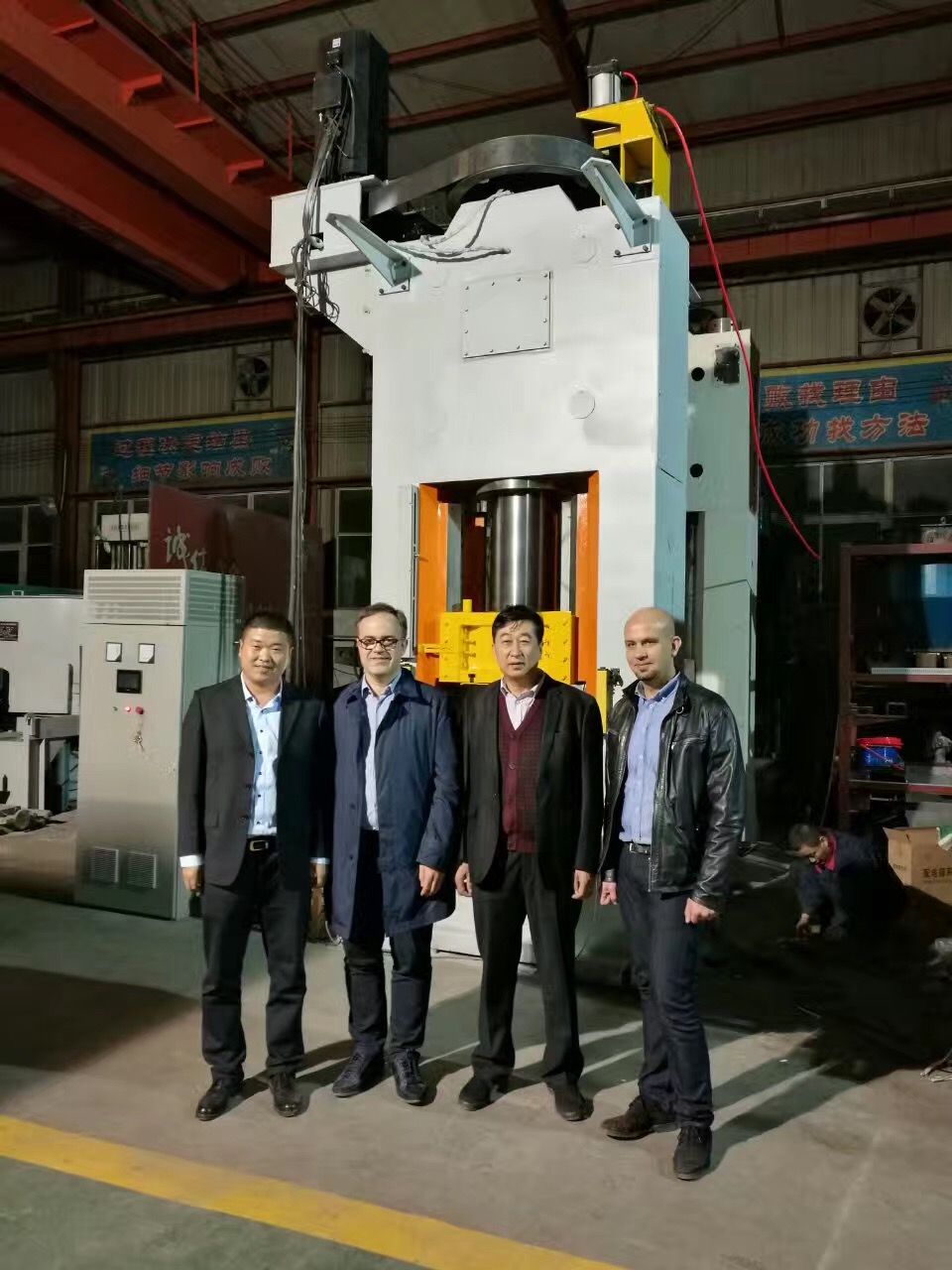 On 13-14 October the customer came to Haloong company to detection the servo motor electric screw press machine before delivery . Check the dimensions of the parts like the screw and nut ,the worktable ,the hammer careful . And also operation the press by themselves to see if this ok for delivery . After that have a very happy discussion about the next time cooperation for modifying their old press-The friction screw press machine .
As we know that the friction press machine always with the poor efficiency and unstable quality of the brick etc

Haloong company develop and producing the press machine base on this difficult problems and aim to solve this to make a easy operation for the refractory business .
With time going by ,it shows that haloong company make a very good result . According to the customer feedback all the equipment including the servo motor electric screw press and the feeding system the mixing system . All machines and things going better .

Hope Haloong can have a very beautiful future and wish can help more factories solve the problems they meet .