Transformation of firebrick automatic production line
Author: haloong Time: 2019-02-21 11:50:32
This case shows a customer in China's automated transformation of firebrick automatic production line site.The project mainly includes: the batching part is upgraded to an automatic batching system, the feeding part is transformed into an automatic feeding machine, and the friction press is transformed into a servo numerical control press.
Through a series of automatic upgrading, not only improve the production efficiency and product quality.At the same time, the overall image of the enterprise after the transformation has been greatly improved.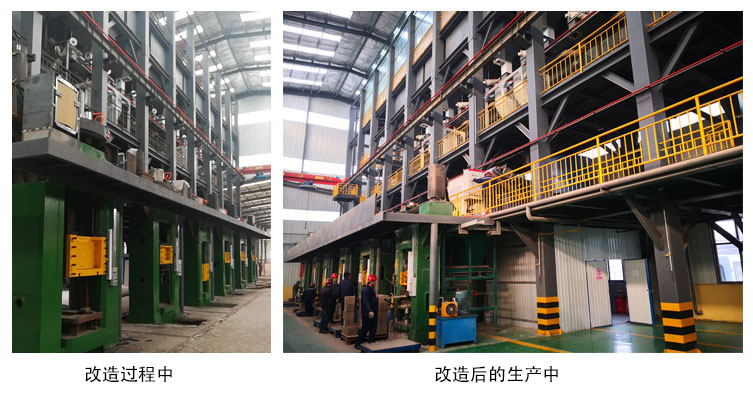 In Transformation and After Transformation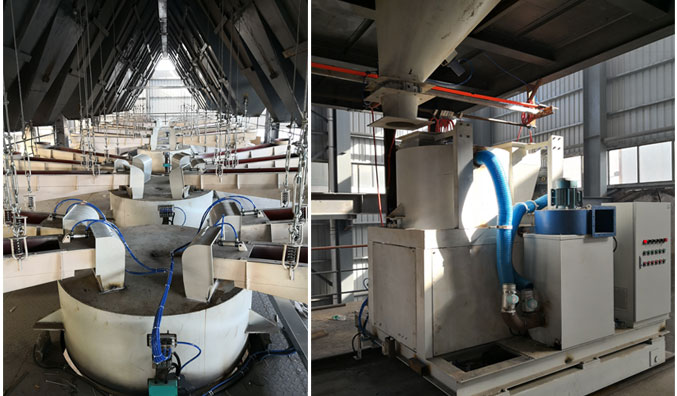 Automatic batching system
The new automatic batching system can control the weighing and flow of the materials loaded into the weighing batching truck through the human unit status monitoring system and PLC program control, so as to realize the accurate measurement and batching, improve the efficiency and make the batching process more accurate.At the same time, through automated production equipment, greatly reduce the labor intensity of artificial, reduce the use of artificial, thus achieve the unmanned production of ingredients.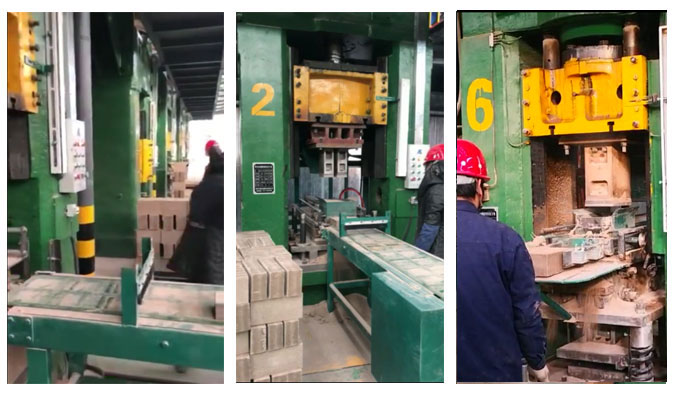 Automation of firebrick molding
Friction press through the transformation of servo numerical control achieves the automation of firebrick forming, at the same time supporting the volume distributing equipment, automatic brick delivery system, automatic transmission system, realize one key type automatic production, firebrick forming only needs one brick workers.
In this enterprise, the customer has not adopted the robot brick fetching system because of the cost input.But the enterprise improve a series of friction press equipment to the servo motor numerical control press, also is a big step of the production of refractory brick .
There are different conditions of production and equipment in different refractory enterprise, and the automatic production of refractory brick is not an overnight thing.Each enterprise needs to adjust the corresponding automation schedule and scheme according to its own enterprise situation.