China's Market economy status must be recognized
Author: haloong Time: 2016-12-30 11:49:00
Keywords:China's Market economy status,WTO,anti-dumping investigations,
Recently ,whether Market economy status or WTO was talking hotly,and personally,as a trade company,I want to take few point about the 15th anniversary of China join WTO.
In December of this year, China have been join the WTO for 15 years, according to the membership agreement, the WTO shall give China's market economy status stand by it's promise . but the METI claimed that will follow in Europe and the US and won't admit China's a market economy country .This is not only to the achievements of China's development of market economy was ignored, especially shirk this assume international obligations, is a provocation to the WTO agreement
The Dispute continues . A sharking news from The METI has officially announced that China's position in the World Trade Organization (WTO) ,has decided to continue to deny that China is a "market economy country"; Japan will maintain easy to improper dumping High tariff "anti-dumping duties" mechanism.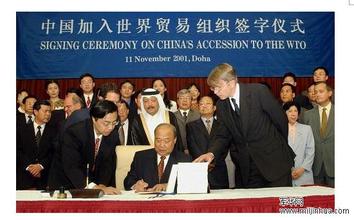 As for China is or not a "market economy county", in fact, in May this year it has been speculation - by the background,European Parliament passed the resolution by overwhelming majority, refused to agree that China get "full market economy status "automatically.(Although this resolution does not have coercive power for countries, there are differences within the EU). Similarly, the United States has repeatedly stated that will not admit this status for China.
The United States, Europe, Japan, what are they playing? And why China's market economy status, must be recognised by the other country?