Friction presses modification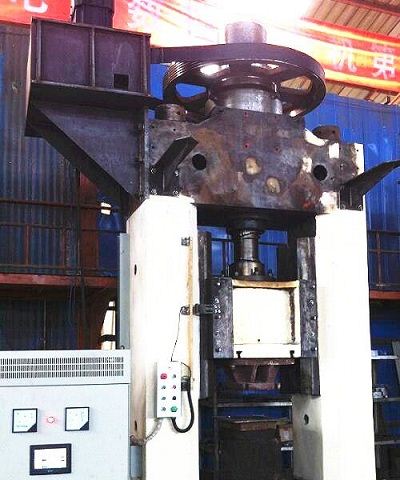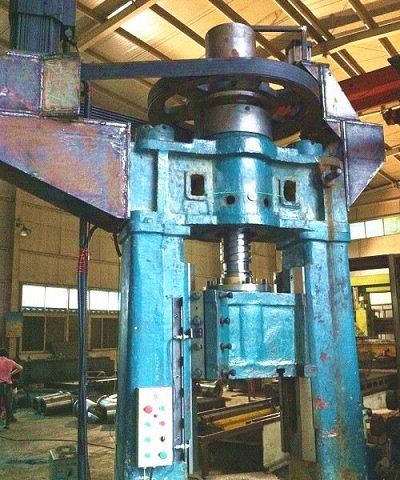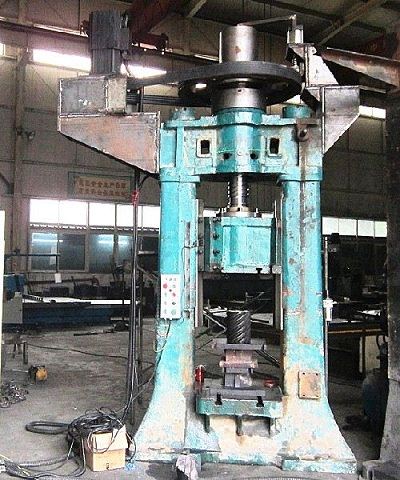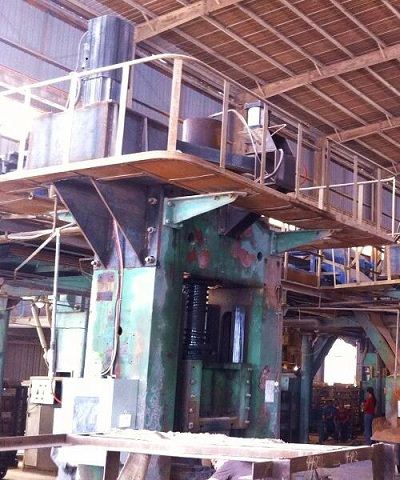 Friction presses modification
features of electric screw press machine after modification:1,servo motor driving directly;2,user can set the forming processing on the touch screen easily;3,one button operation to complete the fire bricks producing;no radial force.
Description
Modification from friction screw press to electric screw press
Summary: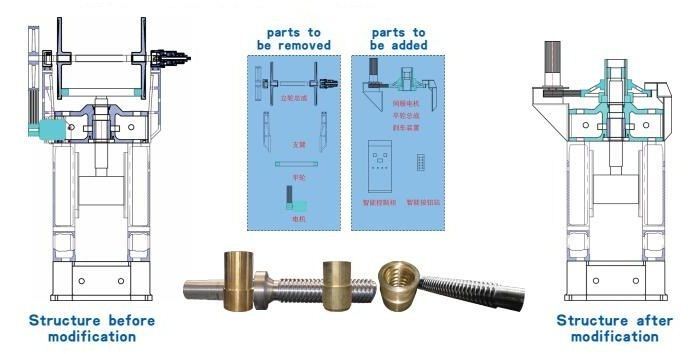 In order to reduce the investment for production equipment, we can also make the modification from old type friction screw press to new electric screw press.
The old machine has the disadvantages of difficult in employment, high consumption, high noisy and high intensity labor for workers. After improved to be numerical control press, it has the features of easy to operate, low power consumption, few wear parts, good safety performance, stable quality and good product consistency, which is the revolutionary replacement product for refractory material industry. The pictures left of solution one and solution two are the drawings after improvement.
Structure after modification: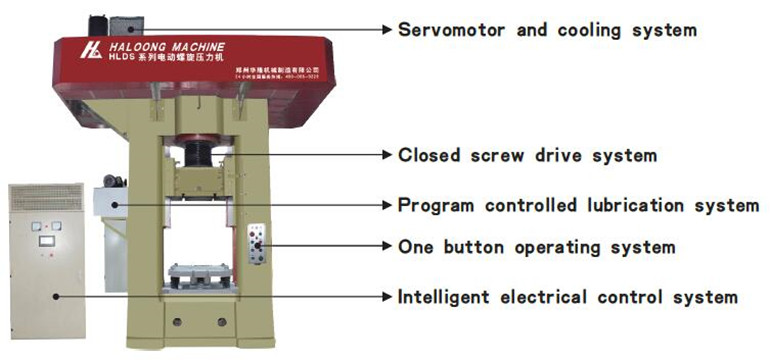 Drive reform of friction press :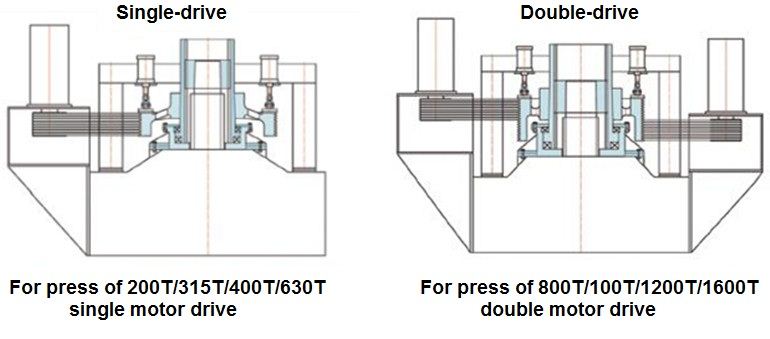 Features after modification:
1. Servo motor drives directly: numerically controls the power release precisely, good product consistency and high qualified rate.
2. Touch screen sets the striking process easily: able to fully imitate the manual operation. Very fast continous punch speed improves production efficiency greatly.
3. One-button operation: automatically finish the whole technology process from material gently pressed for air-released to heavily press for product forming.
4. High degree automation makes it operate easily without experience.
5. High efficiency, power-saving high to 55%. Small start-up current has no impact for power grid.
6. After modification, the screw doesn't generate transverse radial force, which greatly improves the service life of transmission screw, screw nut and mould, then reduces the maintenance cost high to around 35%.
7. Mechanical and electrical multiple safety protection avoid accidents.
Apply to refractory products :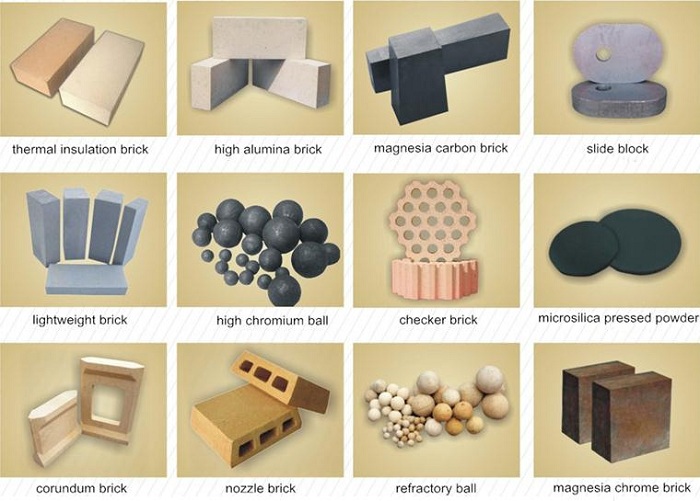 This automatic electrical screw press is a multiple functional fire bricks molding machine. It is able to produce concrete bricks, high alumina bricks, high alumina corundum bricks, magnesia bricks, SiC bricks, acid resistance bricks, acid proof bricks, special shapped bricks, carbon bricks, carbon graphite bricks, magnesite carbon bricks, alumina carbon bricks, silicon carbide bricks, diatomite bricks, moler bricks, zircon corundum bricks, alkali resistant bricks, cyanite bricks, magnesite calcium carbon bricks, magnesia alumina bricks, magnesite chromite bricks, monolithic refractory bricks, refractory nozzle, zircon mollite bricks, chemically bonded magnesite chrome bricks, magnesite spinel bricks, mullite bricks, multi purpose refractories, superduty bricks, high duty bricks and etc.
the specification of friction press reform

| | | | | | |
| --- | --- | --- | --- | --- | --- |
| reform to single drive | 30T | 200T | 315T | 400T | 630T |
| reform to double drives | 800T | 1000T | 1200T | 1600T | |