800T hydrostatic type press machine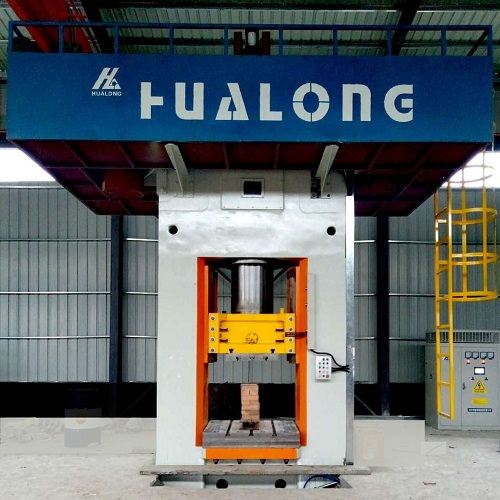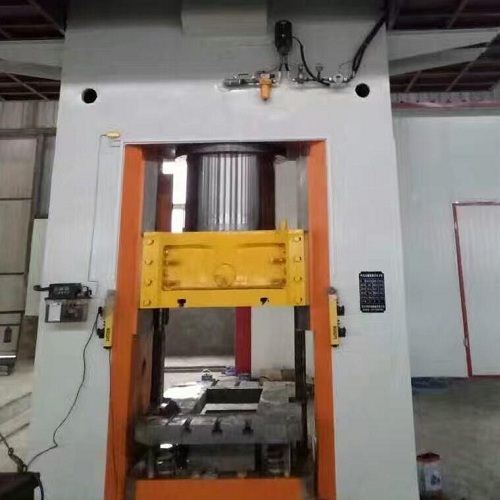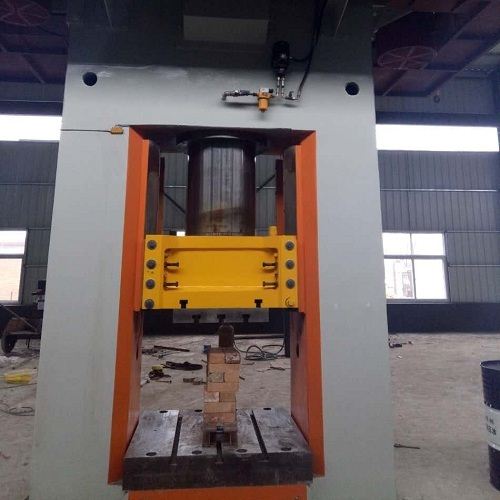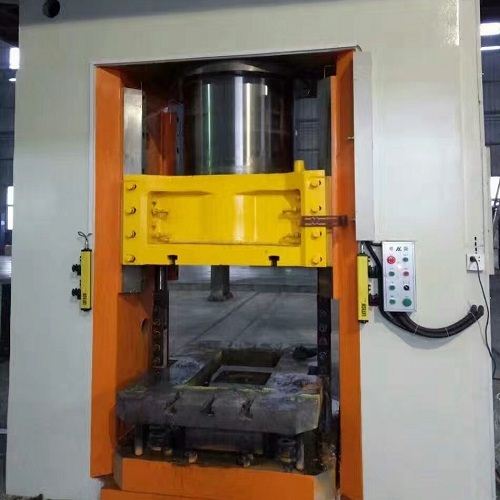 800T hydrostatic type press machine
static type press machine can realize a high speed low noisy working environment.and this static press machine can reduce wastage of machine parts then extend the lifeapan of your presses.
Description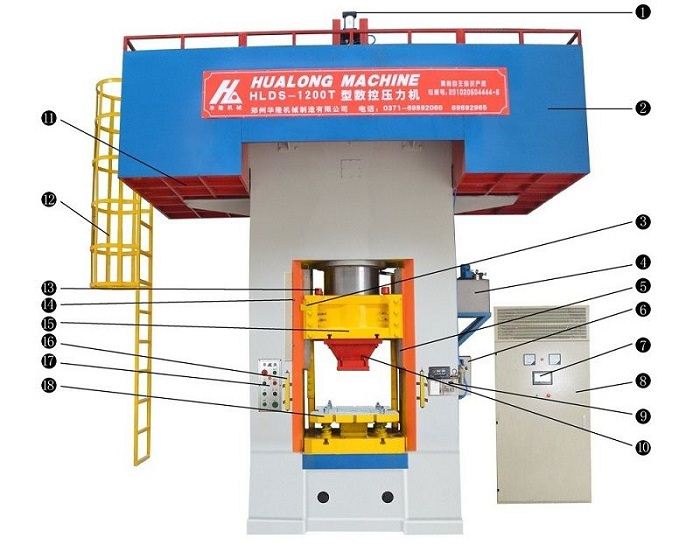 1. Brake device; 2. Maintenance platform; 3. Limit switch stop; 4. Lubricating device 5. Slide Rail;
6. Brake control and blanking control; 7. Touch screen interface 8. Electric carbinet; 9. Numeric controller for lubricating; 10. Hammer; 11. Water cooling synchronous servo motor; 12. Ladder for maintenance; 13. Impact proof block; 14. Limit switch; 15. Slide block; 16. Safety light curtain switch 17. Operating buttons; 18. Suspended bed 19.Die set height
Product introduce:
The advantage of static pressure type press is its static pressure screw-nuts and the static pressure bearing.And all these parts are designed to be in a closed system.When screw rotates, the nut will drive the slide block to move up and down. A forced lubricating system will feed the lubricate oil into the closed screw-not system through special pipeline,and form an oil screen between each touching parts to reduce the parts friction when press works.The lubricate oil coming out form the closed screw-nut system will be pumped back to the filter system to be filtered,and then will be injected into screw-nut system again. This whole system greatly reduces the wear and tear of the parts and extends the machine service life by two times then common type press. Additionally, this type of static
pressure press is nice in appearance, cost-efficient in power consumption and stable in performance.
Apply to refractory industry: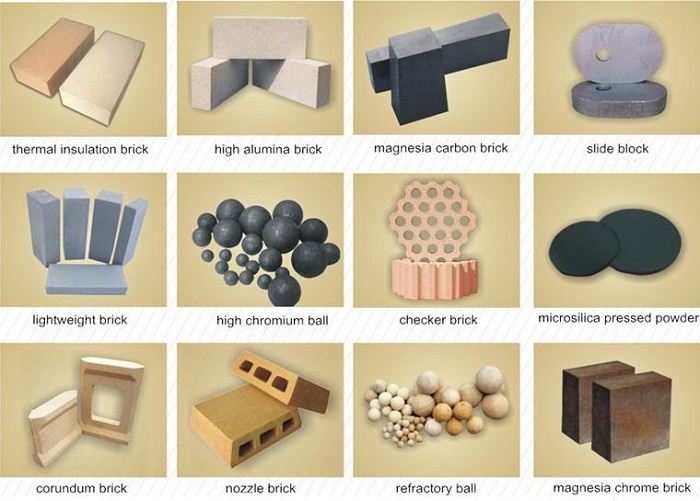 This automatic electrical screw press is a multiple functional fire bricks molding machine.
It is able to produce concrete bricks, high alumina bricks, high alumina corundum bricks, special shap bricks,checker bricks, magnesia bricks, SiC bricks, acid resistance bricks, acid proof bricks, carbon bricks, carbon graphite bricks, magnesite carbon bricks, alumina carbon bricks, silicon carbide bricks, diatomite bricks, moler bricks, zircon corundum bricks, alkali resistant bricks, cyanite bricks, magnesite calcium carbon bricks, magnesia alumina bricks, magnesite chromite bricks, monolithic refractory bricks, refractory nozzle, zircon mollite bricks, chemically bonded magnesite chrome bricks, magnesite spinel bricks, mullite bricks, multi purpose refractories, superduty bricks, high duty bricks and etc.
Apply to forging industry: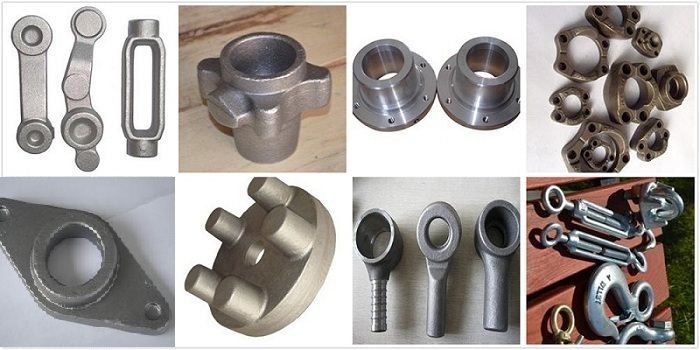 Technical data of 800T hydrostatic type press machine
Model
nominal pressure
(KN/T)

max.
pressure
(KN)

slide stroke
(mm)

stroke No.
(mm)

die set height
(mm)

workatable size
(mm)

overall size
(mm)

motor
(Kw)

weight
(T)

HLDS-30T
300/30
600
300
22
750
405*470
650*1165*2110
5.5
1.2
HLDS-60T
600/60
1200
430
22
780
560*460
1040*1570*2270
7.5
3.5
HLDS-200T
2000/200
4000
650
30
1050
900*660
2520*1550*3900
22
8.5
HLDS-315T/B
3150/315
6300
650
28
1100
1200×880
3150*2100*5500
37
21.5
HLDS-400T/B
4000/400
8000
700
28
1250
1200x1050
3300*2200*5500
50
26
HLDS-630T/B
6300/630
12000
750
26
1440
1250x1050
4000*2640*6500
84
52
HLDS-800T/B
8000/800
16000
760
24
1440
1300*1050
5200*2640*6600
50*2
56.8
HLDS-1000T/B
10000/1000
20000
700
22
1255
1350x1100
5600*2640*6600
2*78
75
HLDS-1200T/B
10000/1200
24000
700
22
1255
1450x1100
5600*2640*6600
2*84
78
HLDS-1600T/B
16000/1600
32000
800
20
1370
1800x1460
6200*3300*7300
2*136
118
Servo press VS Friction press & Hydralic press
servo press
friction press
hydraulic press
power consumption
low
high
medium
labor cost
low
high
medium
price cost
midium
low
high
maintenance cost
medium
medium
high
safety cost
medium
high
medium
convenience
high
low
medium
yield rate
high
low
medium