Technology Promote Development of Press Machine Industry
Author: haloong Time: 2017-01-10 17:08:18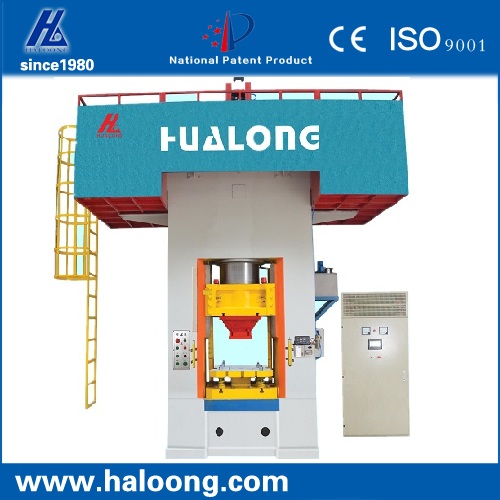 We country emphasize manufacturing industry to develop with high speed and give out privilege policy to support manufacturer.Respond to the national call,press manufacturer should catch the optimum opportunity to develop press industry as press machine is the wildly equipment in punching industry by scientific and technological innovation.
Many expert predict that intelligent manufacturing equipment will play important role in leading manufacturing industry for low carbon,energy saving,high efficiency.meanwhile,a large number of industries will develop and breakthrough rapidly in major field such as industry robots,intelligent instrument,three-dimensional printing,new type sensor,automatic producing line.even replace traditional industry with intelligent robots.
As for the latest CNC press machine industry develop from traditional has been experience several decades.Review the past,presses industry experience with many twists and turns,but sustainable development in totality.At the same time,we were all troubled with bandwagon effect in few factories,Market demand and product can not be directly proportional.And then,how adjust the market demand and product will be the key feature in press industry.
Above all,haloong press machinery catch the development demand of machinery industry then Account for important position.we specialized in manufacturer of refractory press,servo press,nc press machine.we have a wealth of experience in the press research and development, the company has been committed to the press innovation and development, and constantly create sophisticated products, improve production efficiency and long service life. The user's unanimous approval. If you need to purchase, you can go directly to my company .