Press machine?Which is the first you think off?
Author: haloong Time: 2017-04-13 16:31:38
Press machine?Which is the first you think off?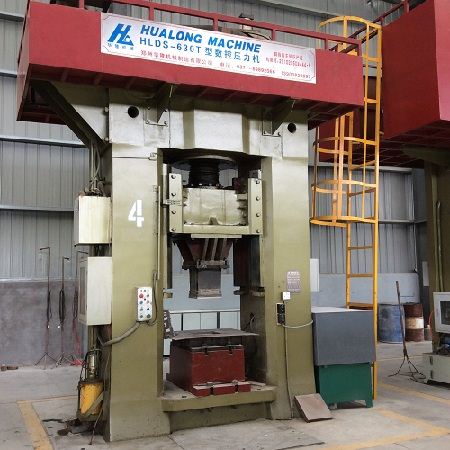 Then talk about press machine -the backbone power in global,what is the first you think off? Is the high precision Germany's Schuler?Or the Come from behind Japan's Mitsubishi?Or Swiss's BYSTRONIC?
However,as the development country and technology country of China,Sustainable development is the basic policy of our China, the development is the truth. in the past few years, in the pressure equipment, China's press machine production technology level has reached a new stage, with high-speed development of the state and international standards. Now days, Forging has been able to replace imported products, to achieve the dream of science and technology.
Zhengzhou Haloong Machinery Manufacturing Co., Ltd. Was established in 1980 years.at the began of built,the press machine was still Scarcity and behind in China.Under this background,zhengzhou haloong

press machine

Invest a lot of financial and technical team and hold the spirit of keeping pace with the times And constantly forge ahead, has developed four generations of press machine equipment for the development of China's press into an indelible cutting-edge technology.
The emergence of the company under the HLDS CNC press machine, breaking the traditional friction press machine in the work of low yield, poor quality products, labor difficult, unsafe production and other disadvantages, and create a highly efficient, environmentally friendly and effective control of the emerging production work for China The press machine industry has created a precedent for numerical control.
In recent years, by the development of the press machine,Zhengzhou Haloong Machinery Manufacturing Co., Ltd.has also been out of the country, serving many domestic and foreign top 100 enterprises, establish an international brand concept, the domestic and foreign customers have been consistent Praise, with the highest cost-effective to win customers praise and praise, with Chinese-style equipment and equipment in China.