High aluminum brick automatic production line
Author: haloong Time: 2018-06-14 15:28:35
The automatic production line of firebrick is a national patent product developed and produced by HALOONG based on its professional experiences. Today, we will take you to XinYuan refractory co.,ltd. to appreciate the elegant appearance of high aluminum brick automatic production line.
Due to the large area of the whole equipment of the fully automatic production line, it cannot be fully photographed at one time. So, for you to provide an animation interface for basic reference.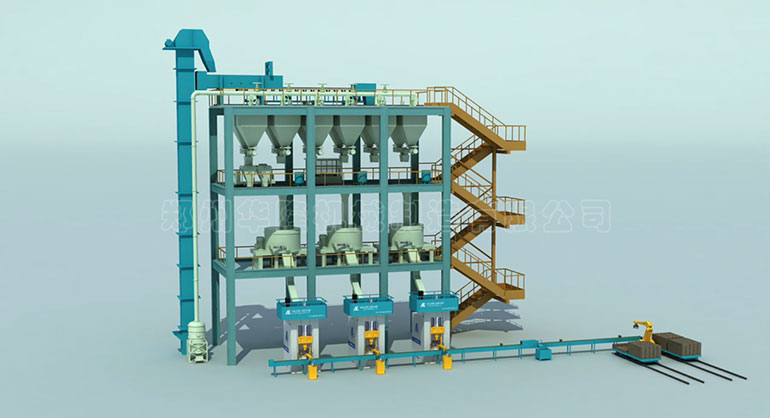 The automatic production line of firebrick includes automatic batching, automatic mixing, automatic weighing and feeding, automatic forming of press, automatic testing, brick taking and palletizing.
1.Auto batching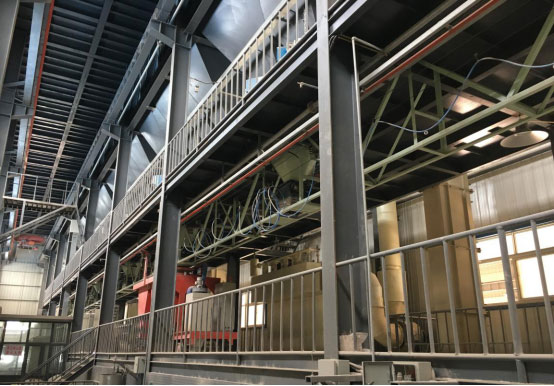 Suitable for continuous measurement of materials and batching in production process. Using this system can effectively improve the precision of material, improve the quality of products, greatly reduce the labor intensity of workers, improve the working efficiency and improve the working environment. Basically, it can makes the mixing workshop slightly dusty and the mixing work unhumanized, reduce the production cost and management intensity of the enterprise, and improve the technical level of the enterprise's production equipment and the scientific and technological content of the product.
2.Auto mixing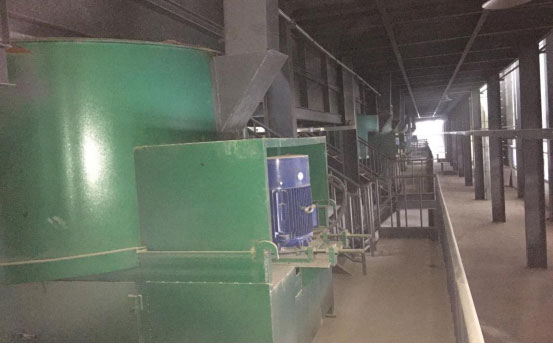 In the working process, the inner scraper pushes the material in the middle of the roller to the grinding wheel work area, and the outer scraper cleanses the material attached to the wall. The material on the outer edge of the roller is pushed back to the grinding wheel working area. The agitator rotor blade turns the compacted material into a solid stirring.
3.Auto weighing and feeding system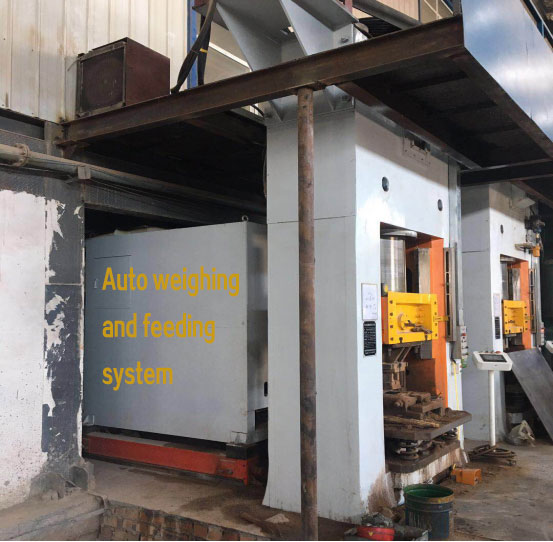 According to the setting parameters, it can realizes automatic weighing, automatic feeding.Automatic weighing and feeding machine can reduces the labor, reduces the labor intensity of the worker, more weighs accurately, and ensures the consistency of the product.
4.HALOONG HLDS series electrical screw press machine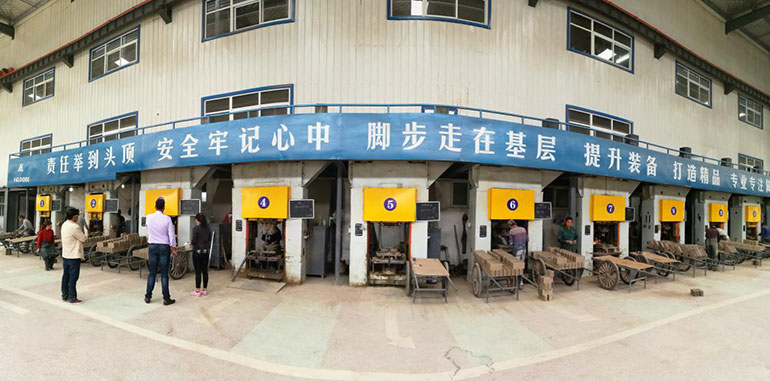 HALOONG HLDS series electric screw press is driven directly by servo motor. More humanized and intelligent. Slider can realize single stroke is high, the low speed free transformation, by adding the impending strike blanking device, plunger, follow-up, may at any time during the process of blow (many times), deairing, secondary loading, velocity, pressure, even the hammer can completely replace ordinary friction screw press. The servo motor has high control precision, which ensures the consistency of product density and size, and improves the qualified rate when the technical parameters of batch bricks are consistent.
The above is a few major produsts of Haloong chosen by XinYuan refractory company using on its high-alumina brick automatic production line, although it has not realized the complete automation production process. However, all the automation has been realized in the main products, which not only ensures the quality of the products, but also improves the efficiency. It also greatly reduced the intensity of labor.