Electric screw press and automatic feeding machine exported
Author: haloong Time: 2018-07-18 11:02:36
HALOONG CNC electric screw press can be used for the forming of various refractory materials and the production of firebrick. The following is the test machine and production situation of HALOONG electric screw press and automatic feeding system in a customer's site in India.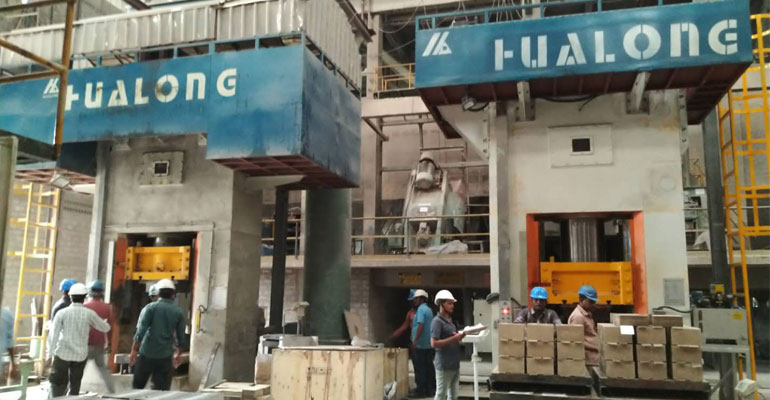 HALOONG automatic weighing and feeding system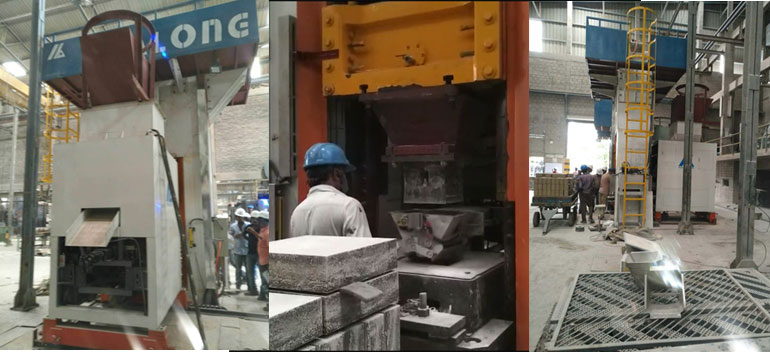 Automatic feeding and weighing system is according to the set parameters. Automatic feeding, less workers, lower labor intensity, accurate weighing, ensure the consistency of products. It can automatically generate daily reports of single weight, daily output, monthly output and annual output of various brick types, providing detailed and concrete basic data for big data analysis of enterprises. [note: this feeding machine can be connected to various types of press equipment]
HALOONG electric screw press
HLDS series CNC electric screw press is more humanized and intelligent. Slider can realize single stroke with high, low speed free transformation, impending strike, add loading device, may deairing at any time during the process of blow (many times), secondary loading, velocity, pressure, even the hammer can effectively substitute for friction screw press. The servo motor has high control precision, which ensures the consistency of product density and size, and improves the qualified rate when the technical parameters of batch bricks are consistent.
Zhengzhou HALOONG machinery manufacturing co., LTD. focuses on the production and research and development of press machines and supporting automation equipment. We warmly welcome the consultation and investigation from customers all over the world.