Perfect equipment is the key to feed "Chinese artisans"
Author: haloong Time: 2017-04-19 16:24:37
We must vigorously carry forward the spirit of craftsmen, thick plant craftsmen culture, fulfill their professional ethics, advocating excellence, cultivate many "Chinese artisans"--------this is the strategically advantageous position about "artisans spirit" by our Chinese government.
A few years ago, China Central Television, China Industrial News to participate in the organization planning large-scale industrial television documentary "big power" in the broadcast caused widespread hot "big power" in the second quarter also held a boot ceremony last year.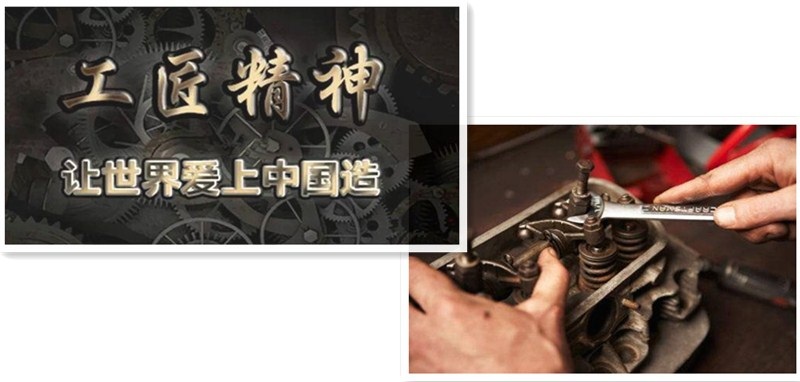 The film will be aimed at the ordinary industrial workers and manufacturing enterprises in the transformation and transformation of the key figures, the real record of their wisdom, life and dreams. Through the story of the characters, the details of the work, freshly tells the story of the machine filled with Chinese wisdom, reproduce the Chinese equipment manufacturing industry from small to large, catch up with the world advanced level of hardships.
To be rare is the eternal economic law. As China's forging industry started late, before a lot of equipment such as presses machine, robots and other dependent on foreign imports, resulting in increased business costs. With the development of technology, especially in the moment, the development of various machine tools and the popularity of industrial robots, and gradually make most of the forging equipment operations to achieve a mechanized and CNC, especially in the press machine of the technical development of more specific.
with the spirit of advancing with the times,Zhengzhou Haloong Machinery Manufacturing Co., Ltd. pay a lot of effort in research and production of press

machine

. After 37 years, we have developed four generations products, and served more than 100 enterprises worldwide.in some areas have been completely replace the import press Machine equipment, to become the industry leader. In this sense, we vigorously carry forward the spirit of craftsmen, but also need to improve the entire equipment manufacturing production system.