Chinese forging equipment export to the whole world
Author: haloong Time: 2017-05-08 17:29:33
After 40 years' Reform and Opening,our economic have changed a lot,such as forging industry.there have been appear many advanced forging equipment and technology,which support the development of Aerospace, nuclear power, electronic information, high-speed rail and other emerging industries etc.that's why We must look at the new situation and the challenges we face, identify deficiencies, formulate appropriate measures for greater development.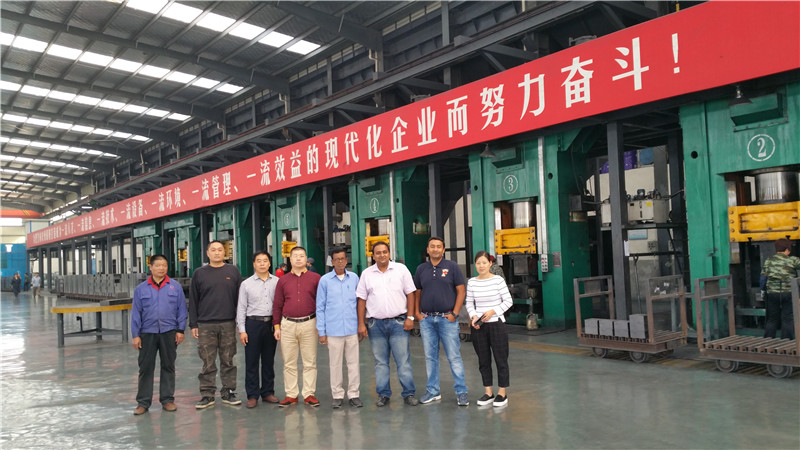 China Professional press machine Manufacturer. Zhengzhou Haloong Machinery Manufacturing Co., Ltd.(郑州华隆机械制造有限公司)is one of the largest electric cnc presses producer in northern China. Our products are being exported to India,Australia ,USA,Estonia,Indonesia,Korea,Japan, and other Countries. Our goal is to be the leading press machine company in the world markets by providing the highest quality products,best service and unique value. press machine,screw press,power press,cnc press,servo press,static press,forging press,brick press,etc, are all available from Zhengzhou Haloong Machinery Manufacturing Co., Ltd. So far, We have one 150,000sqm around press machine Factory and six solid shops. Now we are searching buyers and distributing agents to spread our business.
In order to broaden the overseas market, in August 2016, after the European Community agency Luoyang Italian Technology Consulting Co., Ltd. strict testing, 32 certification instructions in full compliance with CE certification requirements, technical and product performance testing is also a perfect test, electric screw pressure Machine successfully obtained the EU CE certification, security requirements have reached the EU directive, can be freely circulated in the EC market. Maximizing the trust of consumers and market supervisors increases the level of consumer confidence in our products and reduces the risk of selling in the European market. At present, the research and development of electric screw press equipment has been exported to Poland, Vietnam, India and other countries, but also with the refractory industry leading enterprises RHI to establish long-term friendly relations of cooperation.
After rigorous CE certification testing, through the excellent R & D production capacity to go abroad, based on the international market, continue to accept from Pakistan, Poland, India, Vietnam, Japan, Iran and other countries and regions of the enterprise customers visit, the developed electric Screw presses are highly concerned by many overseas manufacturers. For domestic brands to the world to lay a solid foundation.