Decided - "refractory high temperature compressive strength" international standard issued
Author: haloong Time: 2021-09-06 10:13:31
The International Organization for Standardization (ISO) has announced the results of the recent vote on the final Technical Committee draft inquiry (FDIS) for the International Standards Project. Submitted by Wuhan University of Science and Technology "refractory high temperature compressive strength" - ISO 22685 international standard project successfully through FDIS vote, and into the publication stage, will be released on September 15 this year implementation. After this international standard is issued and implemented, it can guide the use of refractory materials in the industry
1. Promote the control and improvement of product quality and the development and utilization of new materials
13, during the period of five, refractory industry following the national policy guidance and refractory industry from traditional industry to automation, the objective demand of intelligent transformation, actively respond to a nation in 2015 put forward "made in China 2025" strategy, the intelligent manufacturing technology, information technology is introduced into high temperature material automatic production lines and plant management link, improving automation level, Intelligent manufacturing equipment is gradually put into use, which effectively improves the technological level of production equipment and product science and technology content of refractory materials enterprises, reduces the production cost of refractory materials enterprises, and improves the product quality.

2.Promote efficient production, energy conservation and emission reduction in refractory related industries
In recent years, the refractory industry has done a lot of work in energy saving and emission reduction, green development and made great progress. However, due to the overall equipment level of the industry is relatively backward, the overcapacity problem of refractory materials in some production areas is prominent, and the pressure of energy conservation and emission reduction is still great for the whole industry. Outdated capacity elimination is imperative.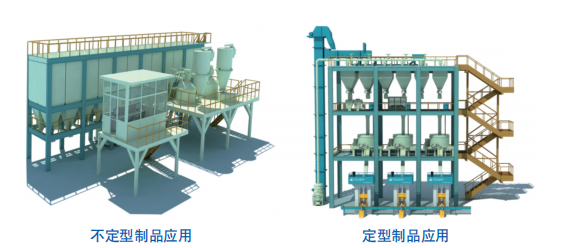 It is reported that China is a big producer and exporter of refractory materials, and the international standards in the field of refractory materials are mostly formulated by European countries. The approval of the international standard has broken the practice of delaying the adoption of ISO international standards for China's national standards, and has enhanced China's voice and influence in the global field of refractory materials. The most important step towards international standards has been taken by China's refractory enterprises.