I why friction press was obsoleted
Author: haloong Time: 2016-12-05 16:42:04
what is friction press:
it's name come from it's structure,Friction press was called as Jack-of-all-trades because of great university,simple structure,easy install,Auto operation,and simple assistive devices.and widely used in machinery manufacturing, automobile, tractor and aviation industries such as stamping, forging and die forging, punching and so on, the building materials industry, tiles, tiles and other materials, Terracotta dry pressing, especially the refractory industry molding process and so on.
Friction press is a mechanical screw press, the working principle of the use of flywheel and friction disc contact transmission, and with the screw and nut relative motion principle and work. Due to the construction of the two striking friction discs at the top, it is often referred to as a double disc friction press. Friction presses have experienced manual and pneumatic development since its inception. Even the earliest friction presses of manually operated connecting rods are very common in the forming industry of refractory industry.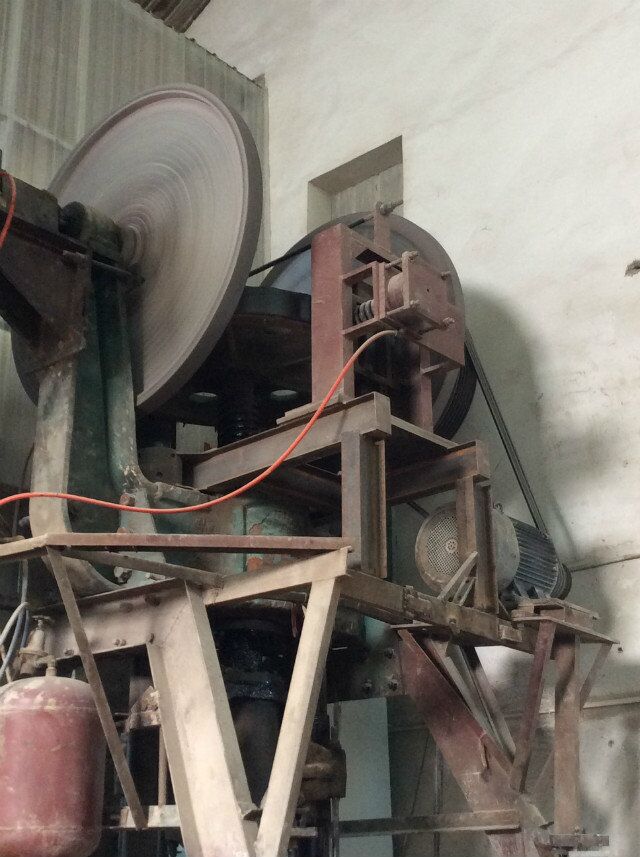 Great energy lost to friction press:
As the working principle of the friction press, the motor from the beginning to the end of the rated speed of full-load operation. for example, refractory bricks producing with double-disc friction press , since the start of the double friction disc began to continue to rotate, only to blow molding Effective energy consumption, but energy wast in loading material, picking brick, clean up the mold. Friction press rely on human or mechanical movement of the transverse axis control friction plate to transmit power, it is difficult to ensure the precise implementation of process parameters, resulting in low rate of qualified parts; and operator proficiency requirements, workers labor intensity, security risk; There is a horizontal axis vulnerability, maintenance, and many other large number of unfavorable factors.

Press transformation needs
After years of domestic and foreign research and development of press manufacturing technology, the current use of advanced permanent magnet synchronous servo motor, the provincial people, energy saving, more secure CNC press technology has become mature and become the best alternative friction press Products. However, at present, the friction press is still in widespread use in large quantities, individual SMEs for reasons such as shortage of funds, although you want to respond to national energy-saving emission reduction policy requirements, while solving inefficient, high scrap, labor and other practical problems, But it is difficult to update across the board. In this regard, CNC presses manufacturers to provide the same time, the friction press transformation, to a large extent to solve this demand.