Metal forging press machine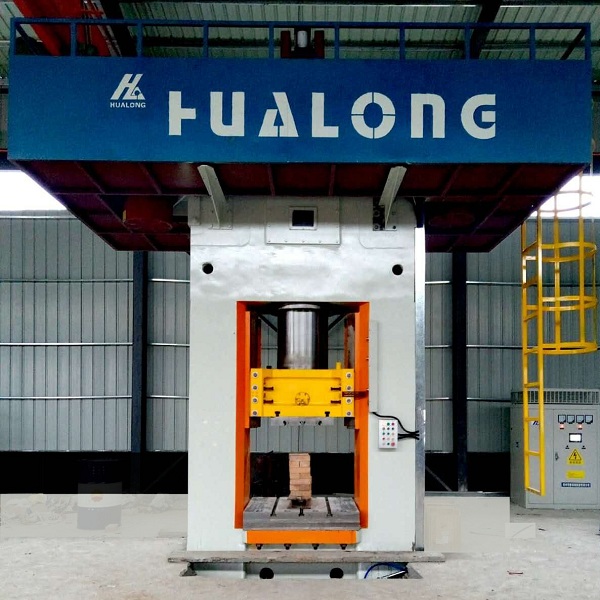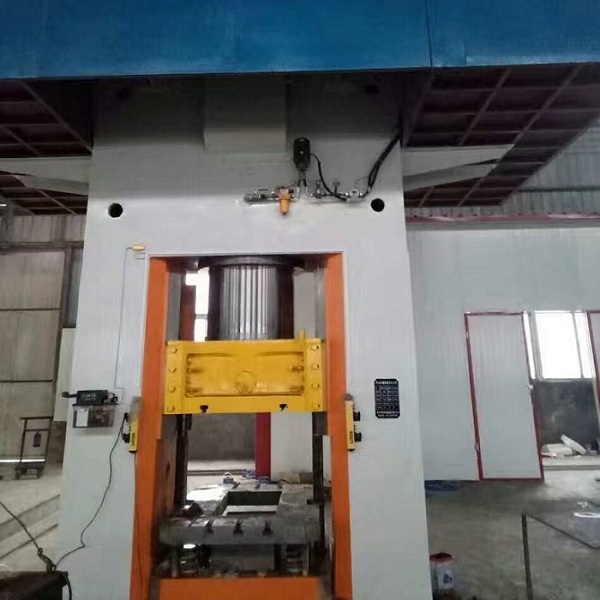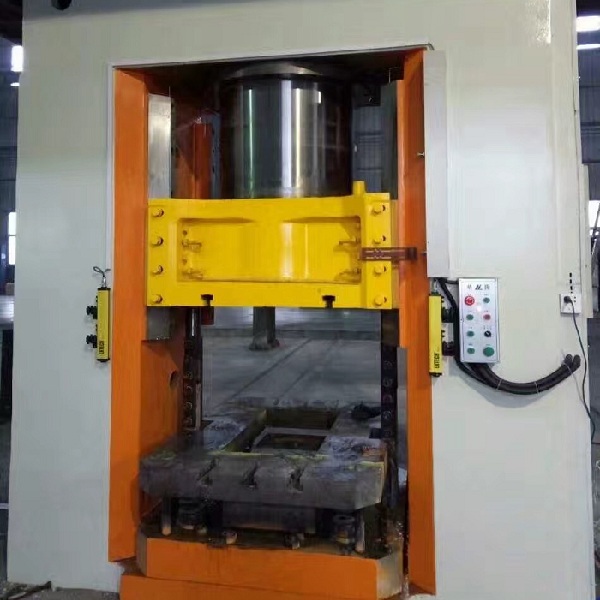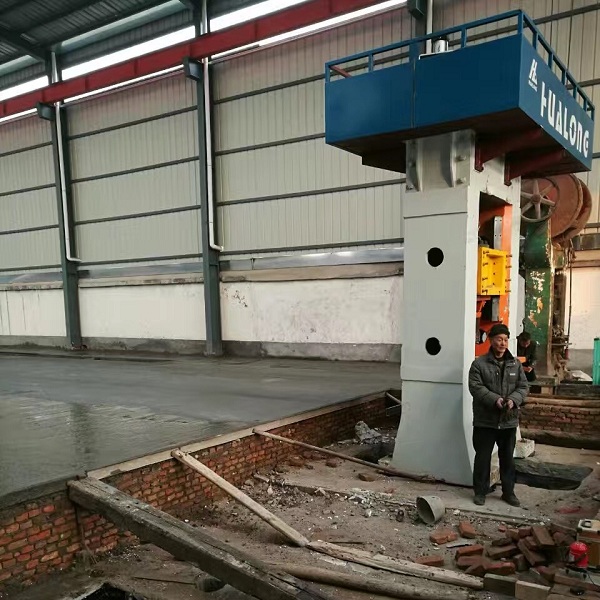 Metal forging press machine
Type: high-speed precision; Nominal pressure:10000KN; Max pressure:20000KN; Slide stroke:760mm; Stroke number:22 times/min; worktable size:1300*1120mm ; Punch Shape:closed punch;
Description
Product structure: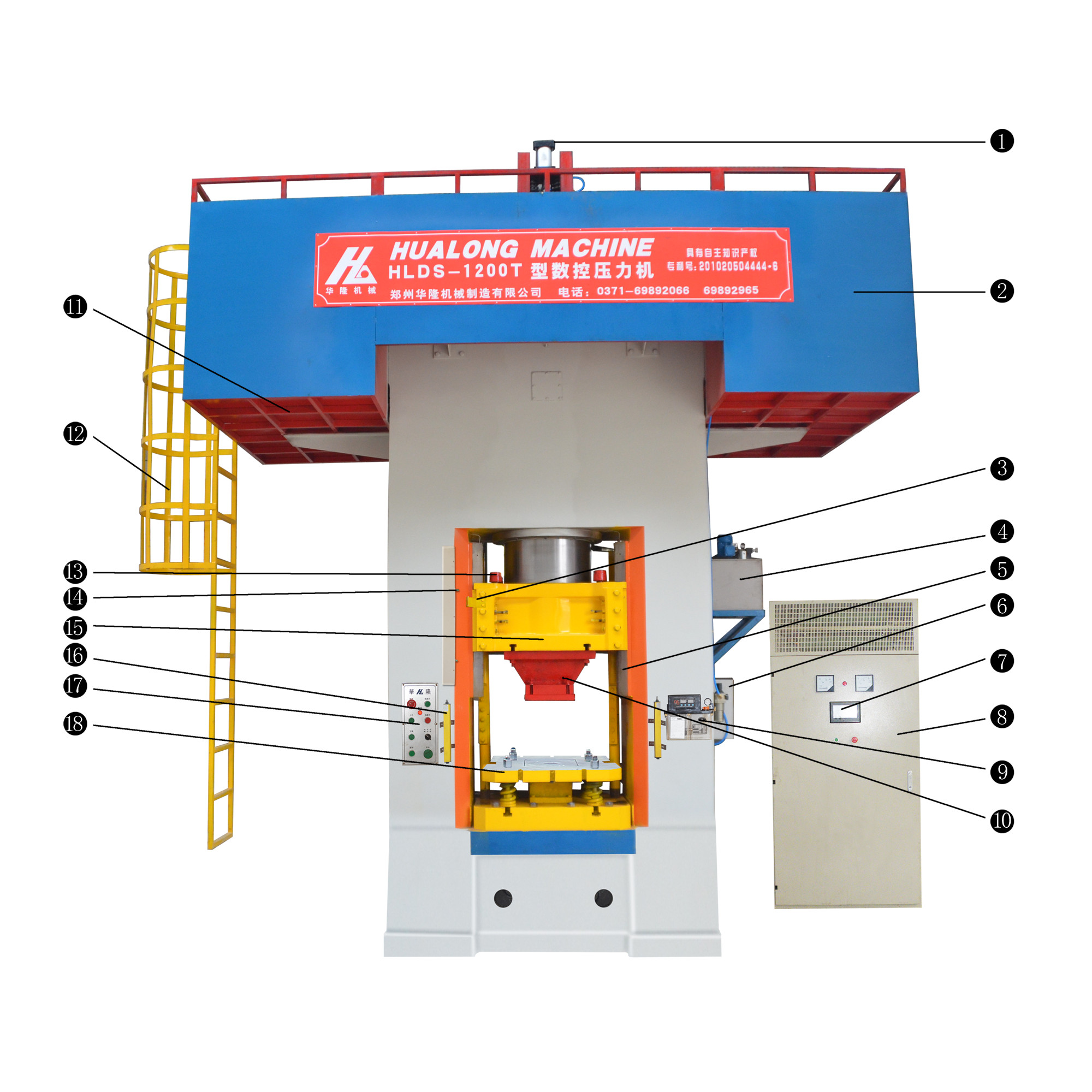 1. Brake device 2. Maintenance platform 3. Limit switch locating iron 4. Froced lubrication system
5. Guiderail 6. Brake and ejection system control cabinet 7. Servo control cabinet touch screen
8. Servo control cabinet 9. Digital electronic oil supply system 10. Secondary hammer
11. Water-cooled synchronous servo motor 12.Maintenance ladder 13. Bumper block
14. Limit switch 15. Slider 16.Satety raster 17. Intelligent button station 18. Floating pressure workbench
Product Description:
By introducing of the world's advanced technology, our company developed HLDS Series Forging Press. HLDS Series Hot Forging Press is widely used in areas of : auto parts,machinery parts,hardware,agricultural machinery parts,toothed gear,automobile, tractors, internal combustion machinery,ship, aviation, mineral machinery, petroleum machinery, hardwares and tools.also used in the forging and precise trimming of bulk ferrous and non-ferrous metals.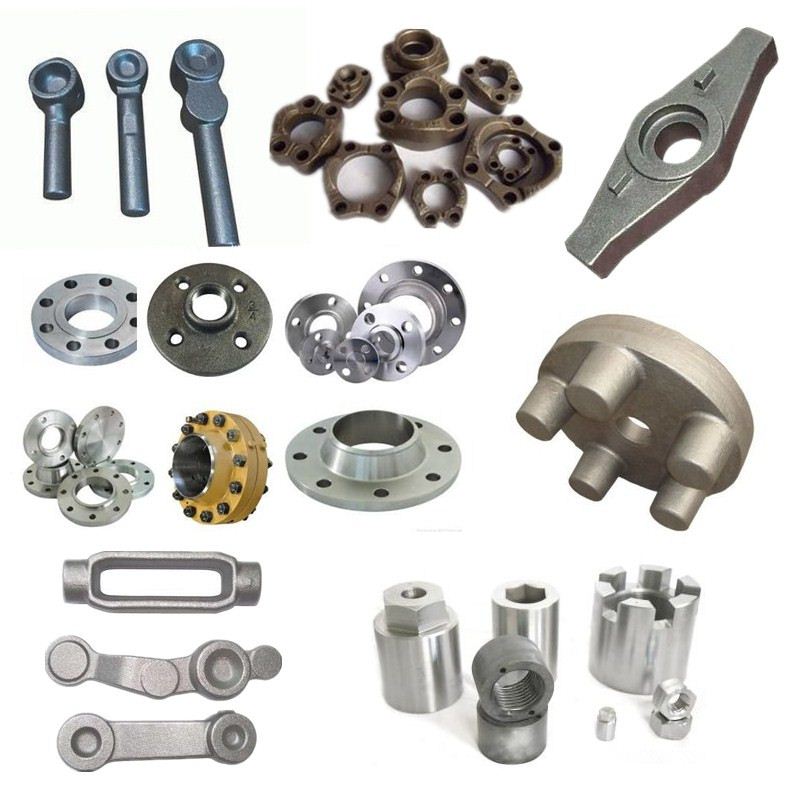 Model
Nominal pressure
Max.
Slide stroke
stroke
Die set height
workatable size
overall size
Motor
Weight
(KN/T)
pressure
(mm)
No.
(mm)
(mm)
(mm)
(Kw)
(T)
(KN)
(mm)
315T/B
3150/315
6300
650
28
1100
1200×880
3150*2100*5500
37
21.5
400T/B
4000/400
8000
700
28
1250
1200x1050
3300*2200*5500
50
26
630T/B
6300/630
12000
750
26
1440
1250x1050
4000*2640*6500
84
52
1000T/B
10000/1000
20000
700
22
1255
1350x1100
5600*2640*6600
2*78
75
1200T/B
12000/1200
24000
700
22
1255
1450x1100
5600*2640*6600
2*84
78
1600T/B
16000/1600
32000
800
20
1370
1800x1460
6200*3300*7300
2*136
118