From which two aspects does the servo electric screw press practice the concept of green environmental protection
Author: haloong Time: 2021-05-18 18:39:37
The working environment of refractory enterprises is noisy, and the equipment used is energy-intensive. In order to change this situation, refractory enterprises have introduced new refractory equipment, and the servo electric screw press meets refractory materials in terms of performance and quality. For the needs of enterprise development, how does the servo electric screw press implement the concept of green environmental protection and improve the working environment of the enterprise?
1. Fast response speed, precise control, 55% power saving
The servo electric screw press is driven by a servo motor, which has the characteristics of fast response speed and high control accuracy. The current is small when starting, and it stops immediately when shutting down without idling; and the servo motor can only be started when it is blown to form, feeding, outputting, and finishing. Shut down during mold, saving 55% of electricity.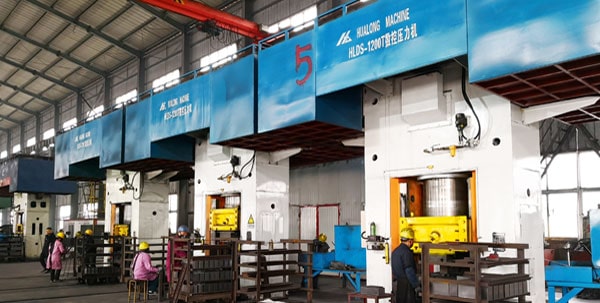 2. Simple structure and low noise
The servo electric screw press is composed of a column, a beam, a screw nut, a bearing, a servo motor, a flat wheel, a sliding block, and a table. The structure is simple, which effectively reduces noise and creates a quiet working environment for the enterprise.
Servo electric screw press is a green equipment that can improve the working environment. Moreover, the use cost is low and the cost performance is high. Whether it is environmentally friendly or safe, it can be said that the use of servo electric screw presses will benefit enterprises throughout their lives.