II why friction press was obsoleted
Author: haloong Time: 2016-12-05 17:40
Reform details:
Because of the different application of the friction press, the methods of transformation are different. The example of the transformation method and effect of the energy saving transformation of the friction press of the refractory molding process is illustrated.
The original equipment is JA67-200T, 315T, 400T, 630T, 800T, 1000T friction press, transformation for the HLDS NC presses. The friction press of the existing molding workshop production line of a refractory enterprise is transformed.

Reform method:
Mechanical parts: to retain the original friction press frame and screw nut part, the horizontal axis assembly, flat wheels, arm part of the removed, remove the double friction disc, large pulley device, driven by the servo motor
flywheel movement and installation of lubrication and Flywheel brake part.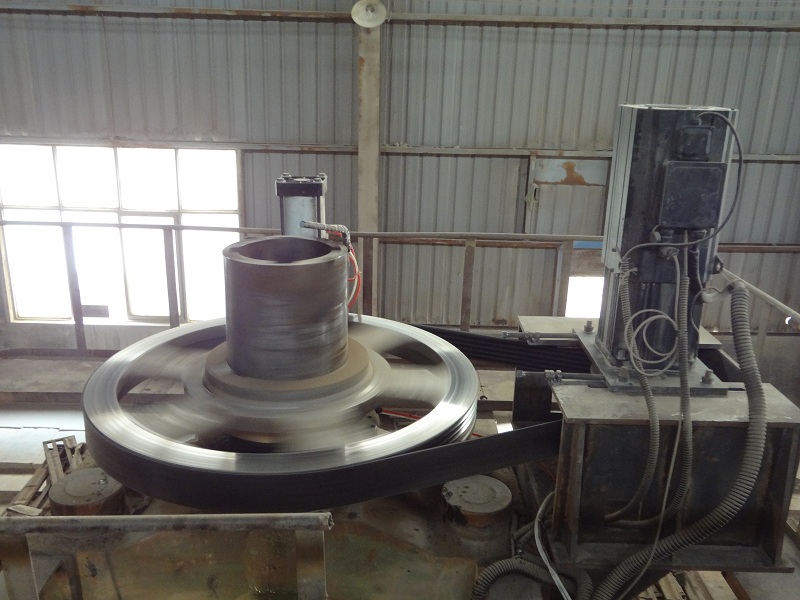 Electrical part:the original motor, electric cabinet removed, replaced by servo motors, electrical control cabinet and set the central button station, so that the press from the original manual mode into a digital intelligent control.
Site transformation, the fastest three days to complete. The transformation of multiple friction presses can be carried out alternately, the use of the transfer of the way to minimize the impact on production tasks.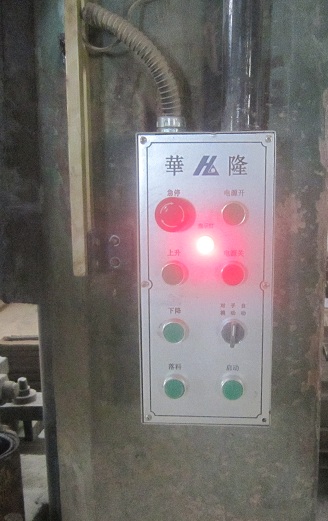 Reform result of friction press
1. After improvement, it can make transmission between high/low speed freely. High efficiency.
2. Realization of numerical control, complete simulation of artificial operation, good effect of continuous blowing.
3. High speed:High quality of refractory shaped products, very fast continuous blowing.
4. High proficiency:Good product consistency, high qualified rate.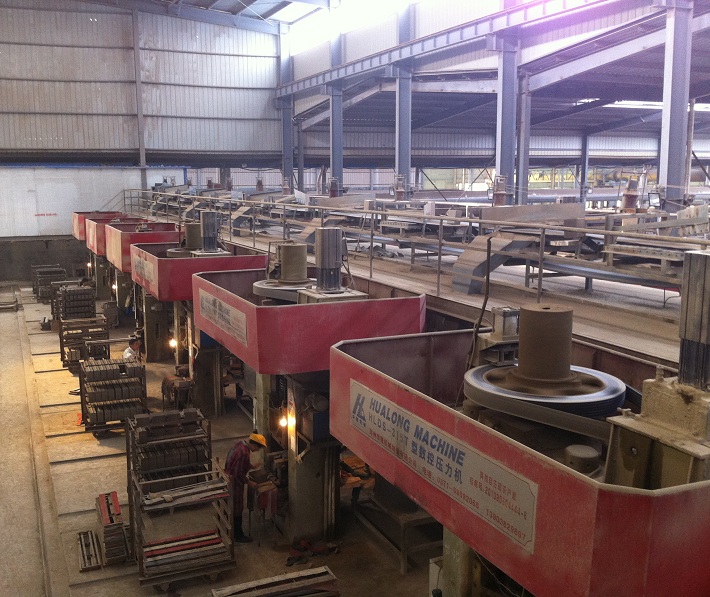 5. Hollow bricks making:Can press special type bricks, below 37 holes(includes 37 holes) and porous checker bricks.
6. Auto operation:Precisely energy control, reduce staff and high degree automation.
7. Low maintenance cost: Short transmission chain, reasonable design of wearing parts and advanced manufacturing process reduce the maintenance costs by 35%.
8. Power saving 50%:High efficiency and energy saving, energy-saving high to 50% for every ton bricks, reduces the costs.
9. Safety protect :High safety coefficient, four brake devices and equipped with emergency stop button to ensure the effective braking in any condition.
10. Good stability:more smoothly running than traditional motor and switch reluctance motor, very low noise and high precision.
11. Nominal pressure and maximum pressure in accordance with the original friction press.
12. Expand lifespan:The screw doesn't produce radial force after improve, which highly promote the serving life of mould.

Attention:Special blowing process customization and soft upgrading please negotiate with our company's techniques developing department.