What kind of motor used for NC servo press machine?
Author: haloong Time: 2017-02-22 17:05
What kind of motor used for NC servo press machine? What kind of advantages does it have?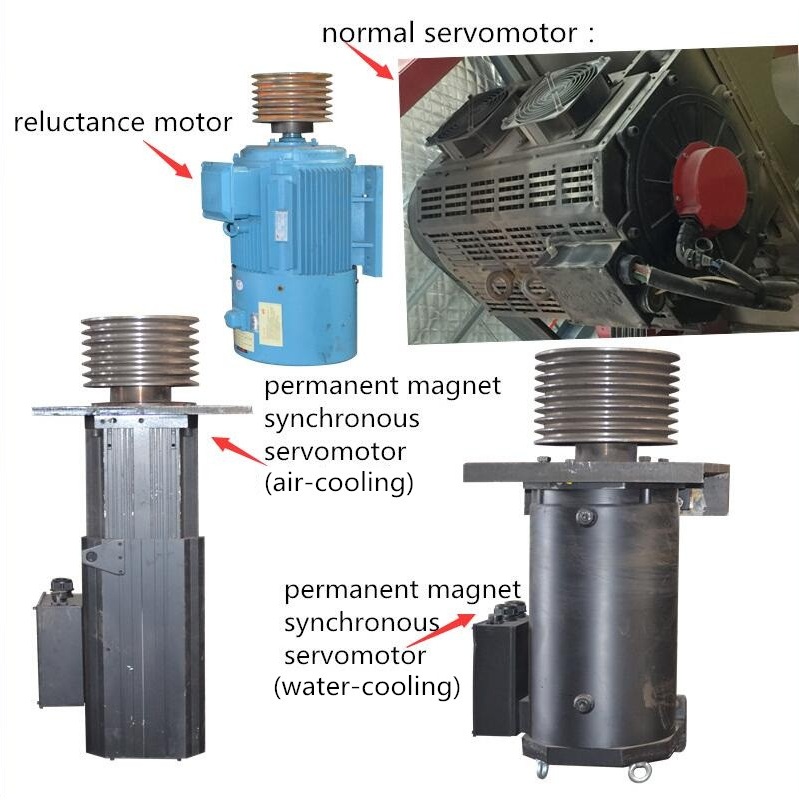 The history of Haloong mechanical
NC servo press machine
:
The first generation NC press machine adopts reluctance motor.
The second generation NC press machine adopts normal servomotor.
The third generation NC press machine adopts permanent magnet synchronous
servomotor
.
The advantages of permanent magnet synchronous servomotor:
Small power factor, high efficiency
Simple structure, stable running
Small size, light weight, low power-consumption
Compared with other kinds of motor 
1. Compared with DC motor: has no disadvantages of commutator and Electra-brush.
2. Compared with asynchronous motor: as no need of exciting current, thus has the advantages of high efficiency, big power factor and big torque ratio of inertias, little consumption of stator current and resistance. Also, the rotor parameters are measurable and with good control performance.
3. Compared with normal synchronous servomotor: no need of exciting equipment, simplify the structure, increase efficiency and it is able to achieve the high performances(super high efficiency, super high speed, and super quick response) that traditional exciting motor can not reach.  
4. Compared with reluctance motor: has no problem of ripple during low speed and realize the stable low speed running early, thus it is suitable for quick speed and high control precision occasion.
5. Compared with brushless DC permanent synchronous motor: more competitive among the high precision servo driven. Servomotor is widely used for aerospace, military project, national defense, computer and such kind of high precision technology.
From using the reluctance motor to the permanent magnet servomotor using today, Haloong Machinery expend the application of
electric screw press
,such as achieving the forming of special shape brick and checker brick, realize the technology of speed adjustable freely during single stroke and speed variation 150times per minute within 10mm distance.