Jaw crusher
Jaw crusher
The jaw crusher consists of two jaws which usually called as moving jaw and Static jaw to forming a crushing chamber,this kind of jaw crusher were Widely used in mining smelting, building materials, highways, railways, water conservancy
Description
Product introduce:
The jaw crusher consists of two jaws which usually called as moving jaw
and Static jaw to forming a crushing chamber,and aim at simulate the animal's two jaw movement to complete the material crushing operation.this kind of jaw crusher were Widely used in mining smelting, building materials, highways, railways, water conservancy and chemical industries in a variety of ore and large pieces of material broken. The maximum compressive strength of the crushed material ≤320 Mpa.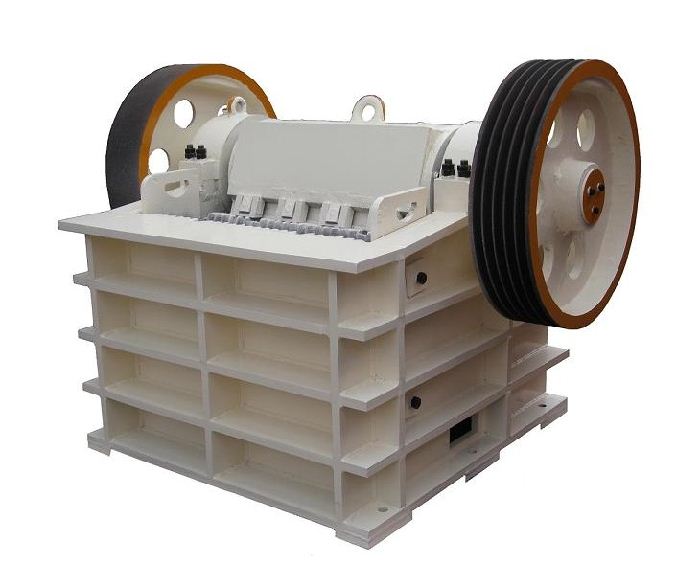 Working principle:
when the Jaw crusher working, the activities jaw plate the fixed jaw for cyclical reciprocating motion, sometimes close, sometimes away. When approaching, the material is squeezed between the two jaws, splitting, shock and broken; when left, the broken material discharged from the discharge port by gravity.In the process of breaking the huge stones into small stones, the first crusher is usually the "main" crusher. The longest and most rugged crusher is the jaw crusher. When feeding the jaw crusher, the material is poured into the crushing chamber containing the jaw teeth from the top entrance, and the jaw teeth pierced the material to the chamber wall with great power and broken it into smaller stones. Support the jaw movement is an eccentric shaft, this eccentric shaft through the body frame. Eccentric motion is usually caused by a flywheel fixed at both ends of the shaft. Flywheel and eccentric support bearings are often spherical roller bearings, bearings must withstand a huge impact load, abrasive sewage and high temperature.
Product features:
1, low noise, less dust.
2, the crushing ratio, product size uniformity.
3, simple structure, reliable, low operating costs.
4, the lubrication system is safe and reliable, easy parts replacement, equipment maintenance simple.
5, broken cavity deep and no dead zone, improve the feed capacity and yield.
6, energy-saving equipment: stand-alone energy saving 15% to 30%, more than double the system energy.
7, discharge port adjustment range, to meet the requirements of different users.