Automatic metal forging presses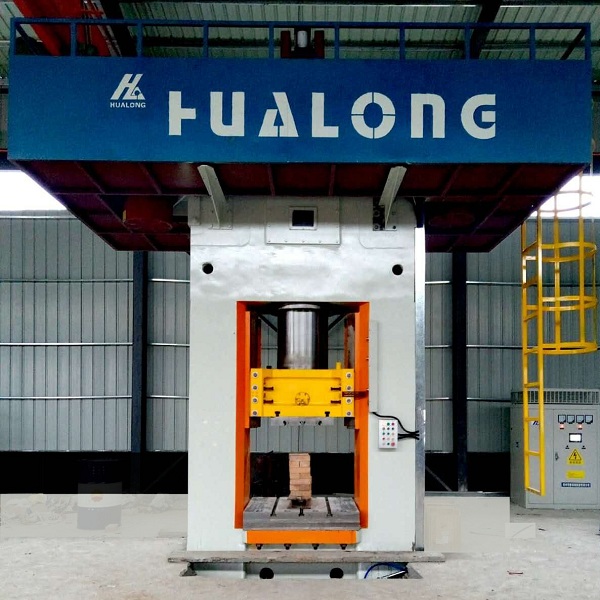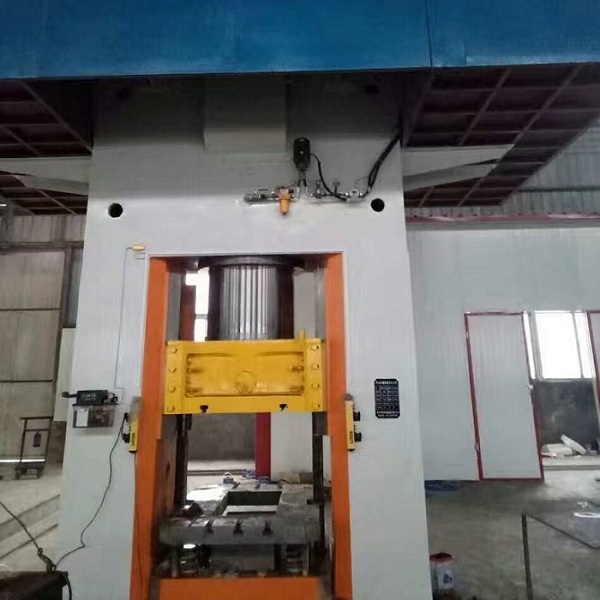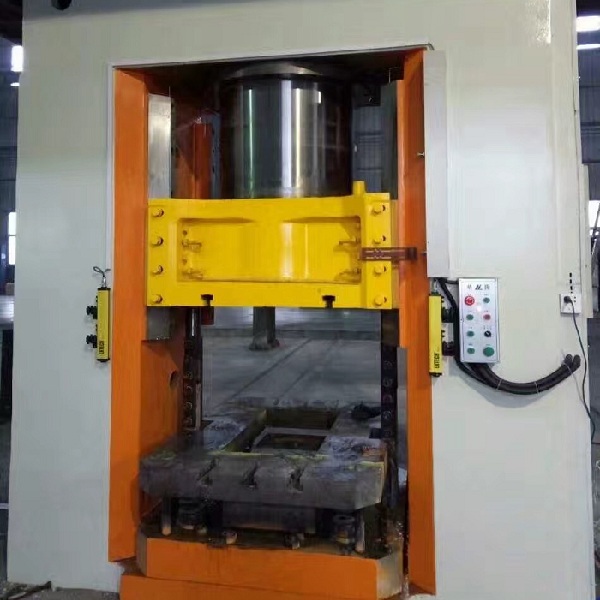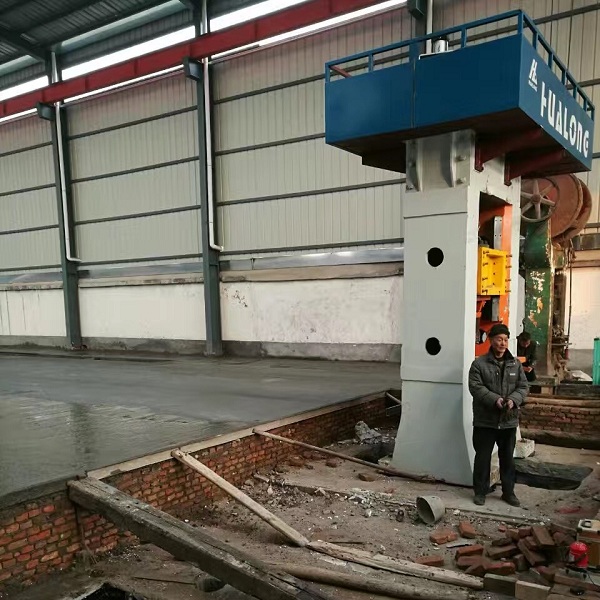 Metal forging press machine
Type: high-speed precision; Nominal pressure:10000KN; Max pressure:20000KN; Slide stroke:760mm; Stroke number:22 times/min; worktable size:1300*1120mm ; Punch Shape:closed punch; Slider Movement:double action; Slider Drive Mechanism: screw press Controlling Mode:fully CNC grade; Automatic Grade:fully automatic; Power Source:electric; Precision:high precision; Certification:SGS,CE,ISO9001; Condition: new Transport Package:Main Body Bared,Accessories in Sea Wooden Case; Motor for:78kw*2 ; Motor:double motors ; Weight: 73.8T ;
Description
Product Description:
Haloong press machine were equipment with servo motor,electric oil feeding system,damping design,touching screen,safty grating.Haloong electric screw press is designed for producing various types of metal wares. The press machine is also named as power screw press, forging / forge press, cold press, stamping press and punching machine. After replacing a proper mold,this electric screw press machine can also producing various refractory bricks. Therefore, the press machine can be named as hot die forging press or hot molding press.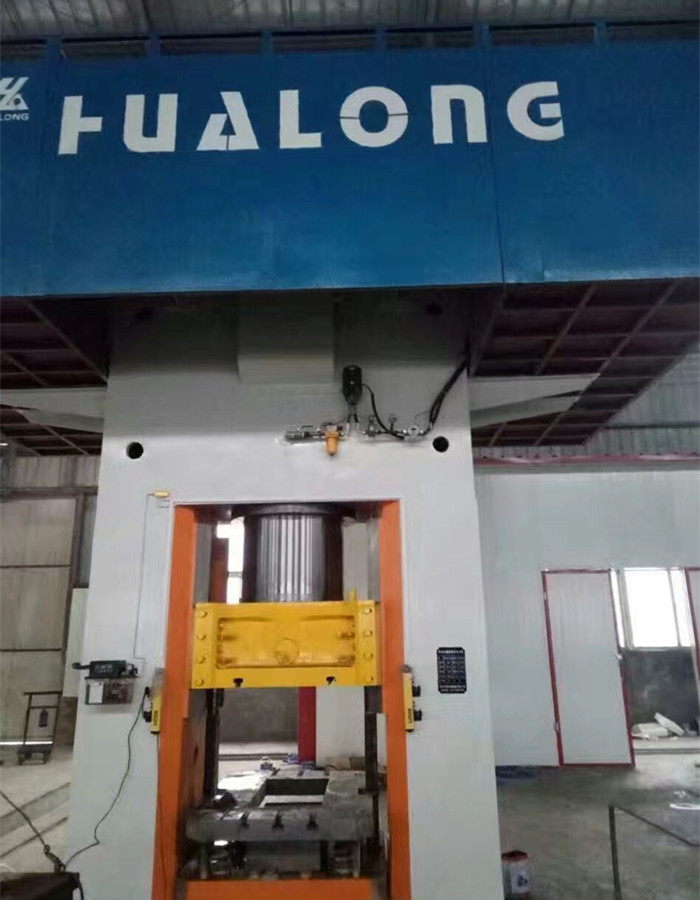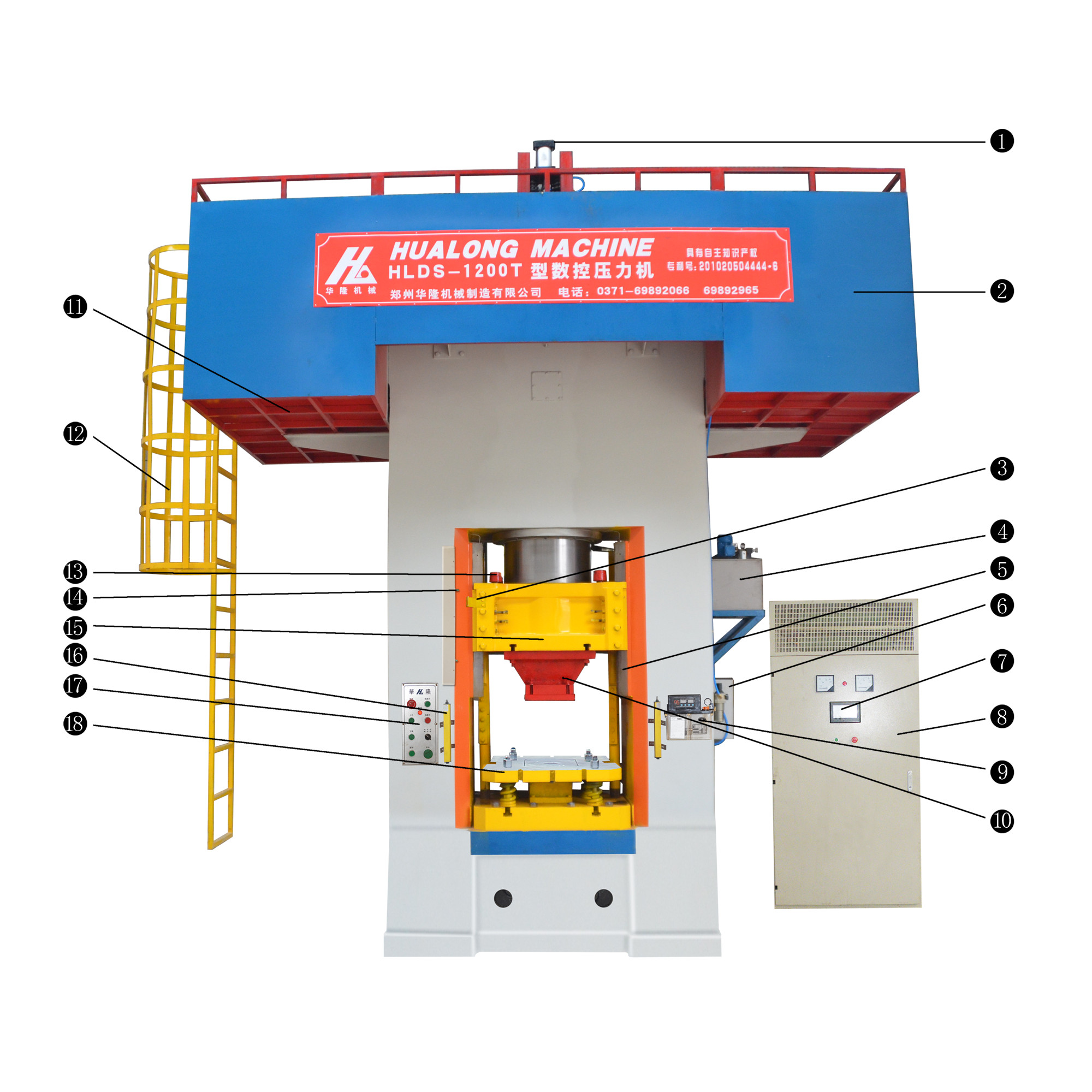 1. Brake device 2. Maintenance platform 3. Limit switch locating iron 4. Froced lubrication system
5. Guiderail 6. Brake and ejection system control cabinet 7. Servo control cabinet touch screen
8. Servo control cabinet 9. Digital electronic oil supply system 10. Secondary hammer
11. Water-cooled synchronous servo motor 12.Maintenance ladder 13. Bumper block
14. Limit switch 15. Slider 16.Satety raster 17. Intelligent button station 18. Floating pressure workbench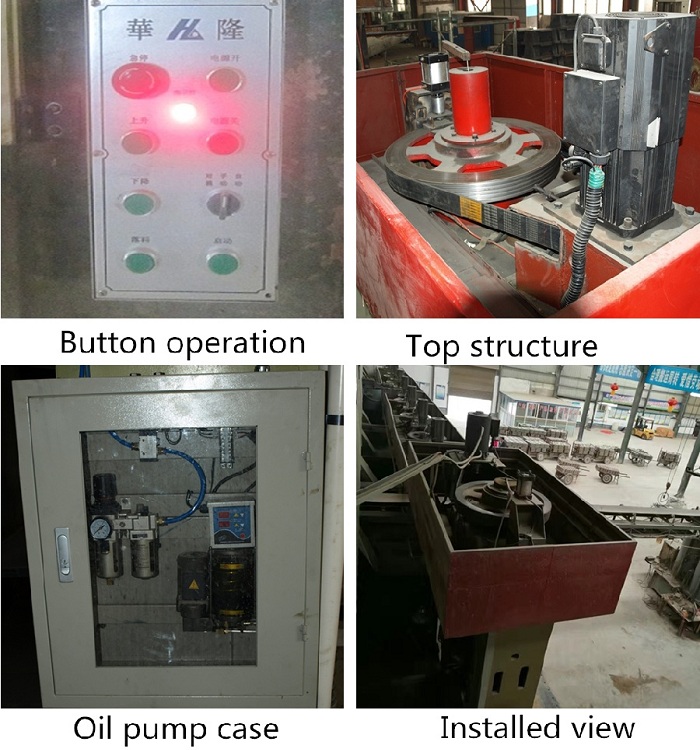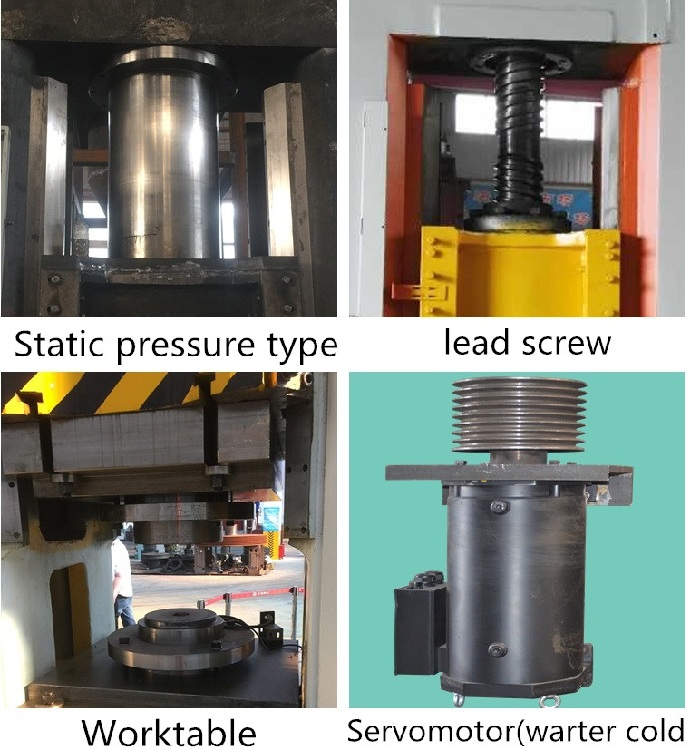 Features of HLDS series CNC servo press:
Servo motor drive system:
1. Small start-up current: little impact on power grid.
2. Motor starts when press is punching and stops when feeding material,picking out bricks,and cleaning mould. Energy-saving high to 55%.
3. High control precision: speed error is only 0.0001/r.
4. Stable running: no vibration and high torque when runs with low speed.
5. Quick response: very short time from static to rated speed, able to adjust speed freely between high speed to low speed within one stroke. Excellent effect of even hammer strike.
6. Speed overload function, achieves 2-3 times of rated speed.

Touch screen parameter setting system
1. According to technology demands for different bricks, user can set the strike times, strike strength, and strike speed digitally. Able to achieve the effect of gently press for air-released, strike from gentle to heavy, the whole process of brick producing sequencing, reduce human factor to improve product quality.
2. Touch screen can real-time display the working status, monitor the producing process, detect and report the failure automatically.
3. Able to set password to protect production safety.
4. Touch screen has operation instruction and guideline.

Full automatic lubrication system
1. Main engine adopts program controlled thin oil lubrication system, screw, nut and guide rail adopt program controlled grease lubrication system.
2. Oil shortage alarm function ensures equipment run healthily.
3. No need of maintenance, improves the service life of equipment and reduces the maintenance cost.

Multiple safety protection system
1. Motor brake: through servo motor's zero speed and torque to produce brake.
2. Mechanical brake: cylinder pushes friction plate to produce mechanical friction brake on the flywheel.
3. Emergency stop button: during working, it is able to press the emergency stop button at any time to make the slider back to TDC(top dead center) quickly.
4. Power loss protection: when power supply is abnormal, slider will stop immediately.
5. Optional equipment: can adopt demoulding outside the machine and add infrared raster.

One button operating system
1. Only need to press the start button to finish the whole working process.
2. Fool-style operation, no need of professional press machine operator.
3. Laborsaving, only need 2 people to finish all the procedure of weighing, material feeding, moulding and brick discharging.
4. 3 types of striking technology: press button to match die, semi-auto strike and full-auto strike.
5. Emergency stop button can realize the emergency stop at any time.
Main Parameters:
Parameter Table of Electric Screw Firebrick Press Machine
1600t
nominal pressure 16000KN
400B
nominal pressure 4000KN
max pressure 32000KN
max pressure 8000KN
slide stroke 860mm
slide stroke 750mm
stroke number 20 times
stroke number 28 times
worktable size 1700*1460mm
worktable size 1200*1050mm
motor for 272kw
motor for 50kw
double motor
single motor
weight for 118T
weight for 26T
1200t
nominal pressure 12000KN
800T
nominal pressure 8000KN
max pressure 24000KN
max pressure 16000KN
slide stroke 760mm
slide stroke 760mm
stroke number 22 times
stroke number 24 times
worktable size 1320*1140mm
worktable size 1300*1050mm
168kw
motor for 100kw
double motors
double motors
weight 80T
weight for 56.8T
1000t
nominal pressure 10000KN
630t
nominal pressure 6300KN
max pressure 20000KN
max pressure 12000KN
slide stroke 760mm
slide stroke 780mm
stroke number 22 times
stroke number 26 times
worktable size 1300*1120mm
worktable size 1250*1050mm
motor for 78kw*2
motor for 78kw 84kw
double motors
double motors
weight for 73.8T
weight for 52T